Youthful energy that draws from legendary past times.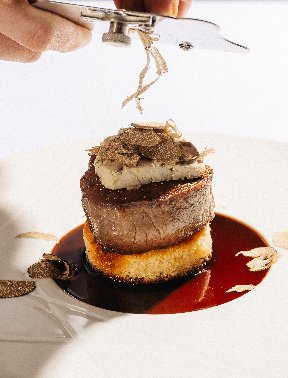 Intertwining tradition with innovative youthful freshness
New generations bring a fresh impetus of imagination, originality, and creativity. We search for inspiration in nature and its bounty, resulting in an ever-changing atmosphere brought forth by the seasons.
Each dish in our kitchen represents a unique experience and a feast for your eyes and taste buds.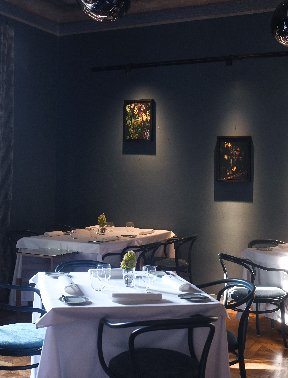 Book a table
A fusion of his own ideas and dishes that were once served at Pen – that is how Chef Mojmir Marko Šiftar envisioned the new menu.
Book your table and try dishes with exceptional flavours in a beautiful setting.
"Due to its rich history, culture, location, ambience and importance, the P.E.N. KLUB is not a restaurant that would settle on merely repeating traditional and familiar flavours, so our chef's mission is to satisfy the curious and demanding foodies and to educate the dull and sometimes even superficial ones."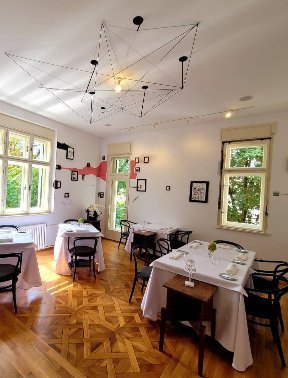 Our story
Located at the crossroads of culture, art and urban life, surrounded by Ljubljana's monumental neo-Renaissance palaces, a stone's throw away from Tivoli Park and encompassed by a beautiful garden, the new P.E.N. KLUB restaurant creates a unique and unforgettable dining experience.
Our chef
Chef Mojmir Marko Šiftar is the former captain of the national youth culinary team and a semi-finalist at the prestigious S. Pellegrino Young Chef Academy 2018. He was named the best young talent of 2019 by the Gault et Millau Restaurant Guide, and is the recipient of the Michelin Guide's Bib Gourmand Award.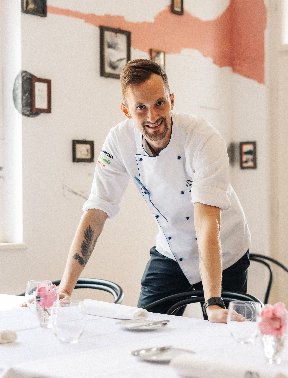 "The space itself emits energy that simply attracts and calms you. Add to that good relaxing food, nice chilled drinks and some kind words, and it's hard to get up and leave the table."
Tomšičeva ulica 12, 1000 Ljubljana
Monday - friday:
from 12:00 to 22:00
Saturday:
from 17:00 to 22:00
Sundays and holidays: closed
*last order at 21:00